Drug Testing in Pasco County, FL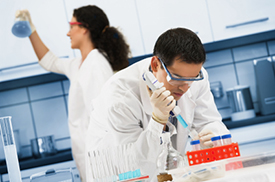 Drug testing is the analysis of a biologic component or bodily fluid, including blood, saliva, hair, urine or sweat for the presence of alcohol and illegal substances. Drug testing can be used to identify street drug use such as cocaine, marijuana or opiates, or to identify performance-enhancing drugs like those used by athletes.

Drug testing is a common component of many work physicals and some employers may require random drug testing from time to time. For more information on drug testing, call (813) 536-3212 or contact Erin Bolton online.
What Drugs will a test find?
There are a variety of substances that can be identified with proper drug testing. If you are preparing for a drug test, your sample may be tested for:
Alcohol
Amphetamines
Barbiturates
Cocaine
Morphine
Methadone
LSD and many others
What to Expect During a Drug Test
To prevent the cheating, you will be closely monitored during your drug test. If you are giving a urine specimen, you may be asked to keep the cup in the collector's site at all times. The cup comes with a special seal and the bathroom you use for the test will probably not have running water or a toilet that flushes. If there is water in the toilet, it is often treated with a chemical that changes if you urinate into it. These steps prevent the test taker from swapping different urine for their own.

Other specimen collection methods include sweat testing where a patch is applied to the skin to collect substances as they are removed from the body, and hair specimens or saliva testing. Required testing samples will be determined by person or business requesting the test—usually the court system, social services or an employer.
What if my test is Positive?
In the event that your drug test is positive, you must be able to show authorization for the drug or medication. Patients who take narcotics must be able to present a valid prescription from their doctor and proof of an existing medical condition that warrants the use of the drug.
Results of a drug test can be completed on site and be ready immediately in some cases, or they may need to be sent off for additional testing. Results will be sent to the requesting party when complete.
If you need drug testing, contact Erin Bolton online or call (813) 536-3212 for more information.
Hours and Directions
Evolution
Address
4691 Van Dyke Road
Lutz, FL 33558
(813) 536-3212
www.evolution4health.com
Hours
Mon: 10:00 am - 4:00 pm
Tue: 10:00 am - 4:00 pm
Wed: Closed
Thu: 10:00 am - 6:00 pm
Fri: 10:00 am - 3:00 pm
Sat: Closed
Sun: Closed

Areas We Service:
Hernando County, FL,
Hillsborough County, FL,
Pasco County, FL,
Pinellas County, FL,
Land O Lakes, FL,
Brooksville, FL,
Spring Hill, FL,
Mango, FL,
Odessa, FL,
Seffner, FL,
Tampa, FL,
Thonotosassa, FL,
Crystal Springs, FL,
Dade City, FL,
Elfers, FL,
Holiday, FL,
Hudson, FL,
New Port Richey, FL,
Saint Leo, FL,
San Antonio, FL,
Wesley Chapel, FL,
Zephyrhills, FL,
Clearwater, FL,
Largo, FL,
Palm Harbor, FL,
Pinellas Park, FL,
Tarpon Springs, FL,
Trinity, FL

No results